Shop Stressless® at Reside
We're proud to carry one of Edmonton's largest in-stock selections of Stressless® furniture. Their vision is to create recliners, sofas, office chairs and dining chairs that provide perfect support while replicating the body's every movement. Add in the ability to select between three recliner sizes, or tailor a sofa with low back, high back and headrest options, and the result is a level of fit and comfort one can only feel when spending time in Stressless® furniture.
Norwegian Quality Since 1934
The Innovators of Comfort
On the west coast of Norway, in the small community of Sykkylven, lies the company who has created the world's most comfortable chair for generations – and still does.
In 1971, a revolutionary recliner was introduced that set a new standard in comfort and functionality. Stressless® was designed to offer maximum well-being and precious me-time in a busy, modern world. And with equal parts inspiration from nature and the region's tradition of skilled craftsmenship, Stressless® got off to a flying start. 50 years later, Norway's largest furniture exporter is still located by the fjord and still offers you exclusive comfort, assembled by hand.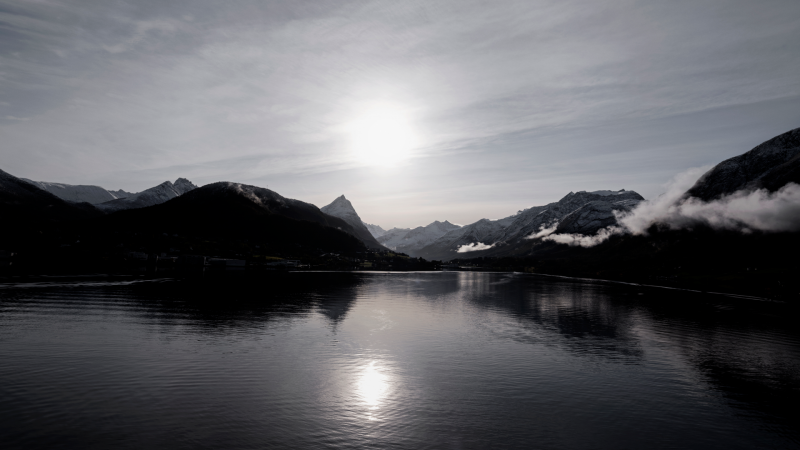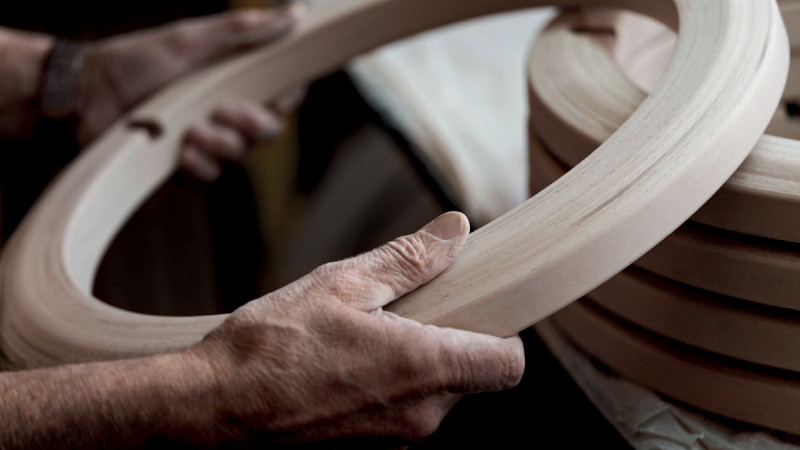 This is the story of how experiences and craftsmanship through generations go hand in hand with advanced technology Stressless® builds on decades of knowledge and insight to offer incomparable seating comfort for future generations. Years of studies in human anatomy and technological innovation are converted into beautiful designs by skilled craftsmen, while advanced production robots handle the repetitive, tough tasks with an incredible degree of precision.
Have A Stressless® Inquiry?
Send Us An Email
The Patented Plus™ System
Comfort Redefined
Take a seat and relax. When you do this in Stressless® furniture, we hope you'll notice the difference between our furniture and everything else. The difference lies in our patented comfort
technologies:
The patented Stressless® Plus™-system automatically adjusts the headrest as you recline – supporting your neck while you read, watch TV and rest.
The Plus™-system adjusts the lower back support simultaneously with the headrest. Upright or reclined, you're always perfectly supported.
Lower the headrest to the sleep position with one simple movement.
Adjust the Stressless® Glide wheels to the setting of your desire. You can automatically shift to any seating position simply by using your body weight.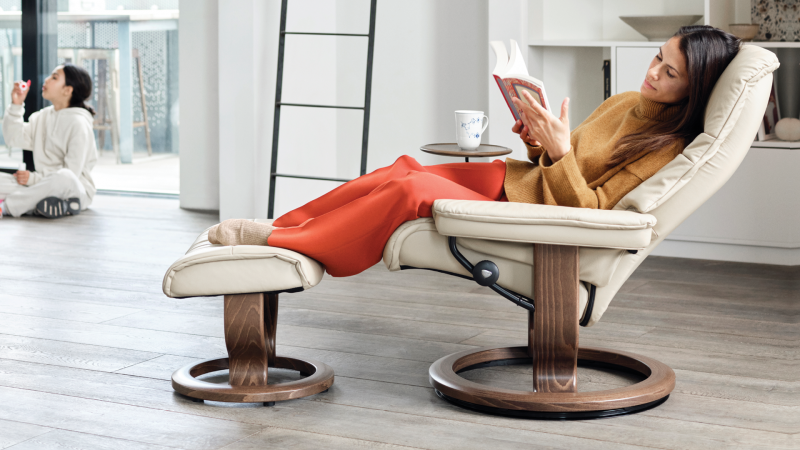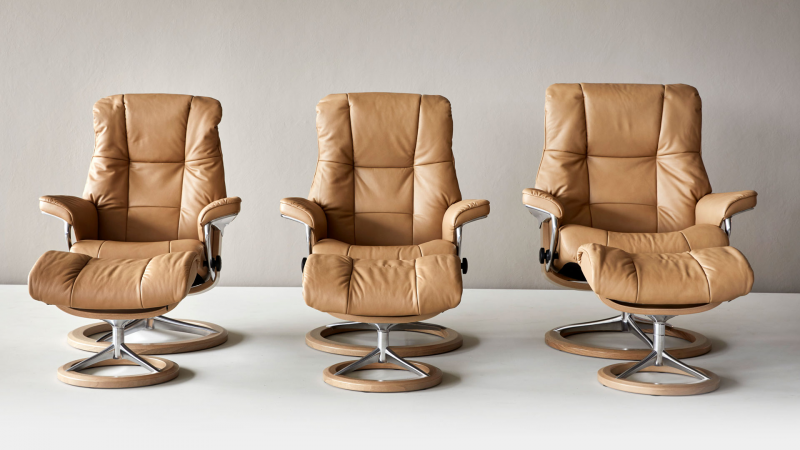 Size Matters
Find Just The Right Fit
Style and comfort are individual. It's only natural, since we all come in different shapes and sizes.
Optimal comfort is also about correct size. Most of our Stressless® recliners are available in three sizes so everyone can experience total relaxation, whatever their height or body shape.
Signature Bases
With Patented Balance Adapt™
Stressless® Signature Bases are unique, incorporating our patented BalanceAdapt™ functionality for a feeling of complete comfort that you will not find with any other base. The innovative mechanism provides a gentle rocking motion, creating a feeling of weightlessness, and the ability to lie almost horizontally. Its stylish Scandinavian design, with a seamless blend of aluminium and wood adds a contemporary edge to the leather recliner range.
MORE CHOICE, MORE COMFORT
Stressless® Signature Base is available on all small, medium and large recliners (excluding Star Base models).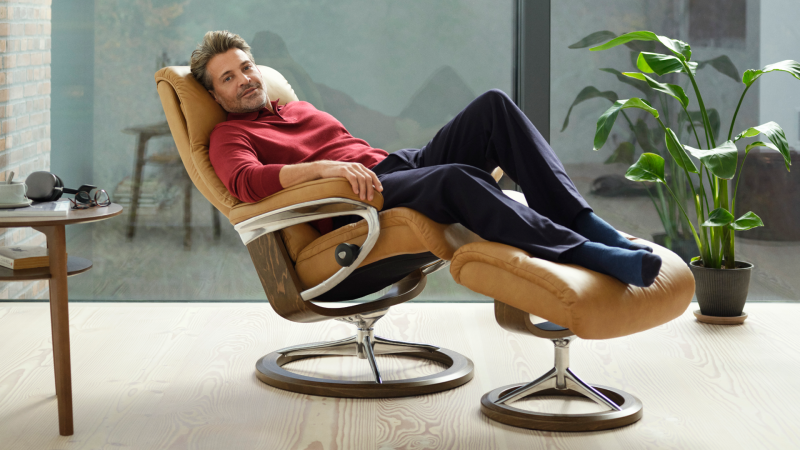 Have A Stressless® Inquiry?
Give Us A Call