The World's Most Comfortable Recliner
Lean Back & Save with Stressless
Right now, until October 17th, receive up to a $1500 credit towards the purchase of more Stressless® seating with qualifying purchase. Or, Save $400 on Stressless® Signature base recliners, ottomans, and motorized Classic Power recliners.
Stressless®
Norwegian Quality Since 1934
Craftsmanship and the love of furniture production has been passed through generations and it's this passion and commitment to quality that makes Stressless® the most comfortable furniture in the world.
Sustainable Construction
100% Clean Energy
Manufactured in Norway and surrounded by majestic mountains, deep fjords and waterfalls; Stressless® manufactures using 100% hydropower - a renewable energy source generated by an endless water cycle. Your investment in Stressless® furniture makes for a responsible choice in sustainability.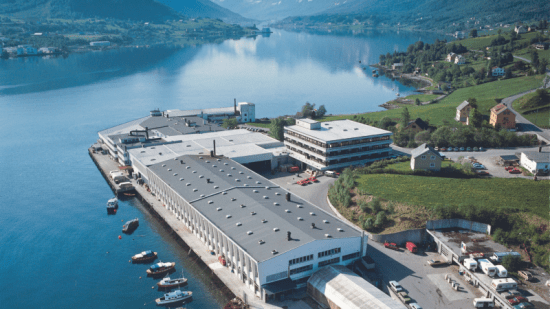 Questions? Contact Us Today!
Let Us Help You Find Exactly What You're Looking For.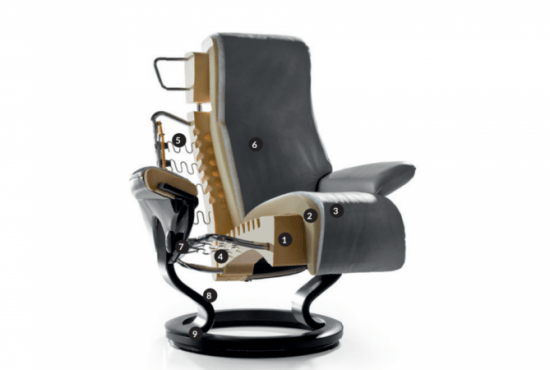 Stressless® Recliners
Discover The Secrets of Personal Comfort
1. The perforated foam is molded directly over the frame. The indentations in our Comfort ZonesTM technology let your body sink deeper into the seat, giving you an overall embraced feeling for even more enhanced personal comfort.
2. An additional pad of soft space-age foam ensures optimum comfort.
3. Super-soft polyester fiber cushions your body and ensures an attractive look.
4. Durable steel frame and flexo springs offer superior resilience and continuous support.
5. PlusTM-system provides continuous support for your head and lower back. Double-sided mechanism ensures maximum stability and functionality.
6. Genuine top-grain leather covers the entire seat, for a luxurious look and feel.
7. Unique Stressless® Glide system automatically adjusts to your body weight.
8. The different bases provide full stability and 360 ̊ swivel.
9. Base is made of 32 layers of laminated European beech.
Size Matters
Find That Just Right Size
Optimal comfort is also about correct size. Most of our Stressless® recliners are available in three sizes so everyone can experience total relaxation, whatever their height or body shape.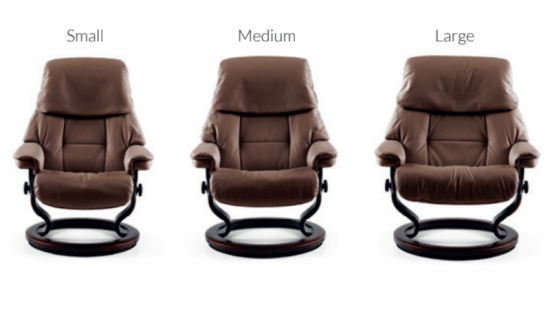 Questions? Send Us An Email